Sell to the $188B Japanese eComm market in just a few clicks
Join thousands of merchants, entrepreneurs and e-commerce stores around the world already using KOMOJU every single day to accept more payments and grow their business.
A fee of ¥190 is included
Get access to a whole world of payments with KOMOJU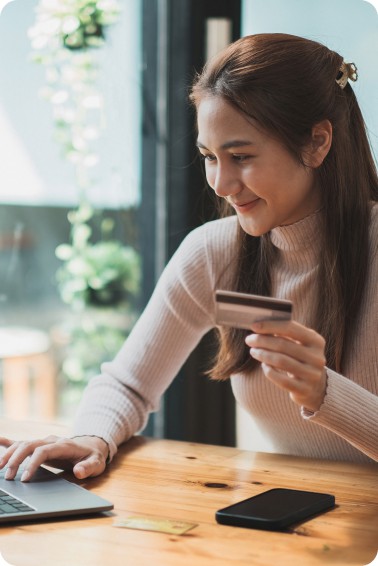 Grow your business with the click of a button.
Whether your store is set up on WooCommerce, Wix, Shopify or you've built a custom-build store, you can get set up and start accepting payments from customers around the world in just a few clicks.
GET STARTED for free
Safe and secure
online payment gateway
KOMOJU is fully compliant with the latest version of PCI DSS v3.2.1, the international standard for the credit card industry, and is equipped with world-class security standards.
DEGICA Co., Ltd., the operator of KOMOJU, has obtained "Privacy Mark" and "ISMS/ISO27001" certifications and is fully compliant with "PCI DSS".
Every day, businesses around the world use KOMOJU to grow and earn more.

So you know you're in good company.
Over 10,000 businesses have used KOMOJU to grow.
Supercharge your business with KOMOJU.
No subscriptions or sign up fees
We're here to help you grow your business, not charge monthly subscription models or hit you with hidden fees. That's why you'll only ever pay a fee to us when you get paid. The rest of the time, KOMOJU is completely free.
No more waiting months to use your money. With KOMOJU, you'll get weekly payouts sent directly to your bank account so you can continue to invest in your business.
Open up a new
world of payments
From letting your customers pay at a konbini to accepting payments in different currencies, KOMOJU is the only payment provider that lets you give your customers the freedom to pay however they choose.
Start accepting
payments fast
No complicated onboarding. No coding headaches. Just enter your details, click a few buttons and you'll be ready to grow your business and accept payments from around the world in no time at all.
Because KOMOJU is always expanding and moving into new regions, you'll have access to previously untapped demographics and regions that can help you expand your customer base and grow your bottom line.
Accept payments from anywhere
Supercharge your business by giving your customers the freedom to choose how they pay, wherever they are in the world.

KOMOJU helps us to introduce popular payment methods commonly used by Japanese customers without any hassle!
- Kyunghee Mun, Japan Biz Konny by Erin
"When confirming sales at the end of the month, It is time-consuming to check the data on the admin dashboard of multiple services when we confirm sales data at the end of the month, but with KOMOJU, the process is completed on a sinale admin dashboard, and I like it."
- Shotaro Yoshida , D2C Manager
"With a simple integration, Degica helped us provide our Japanese players with the most popular payment methods"
- Adamos Savvides , Director of Payments Wargaming Group Ltd
Digital payment platform KOMOJU launches WeChat Pay compatibility to over 1.3 billion users
DEGICA Co., Ltd. Launches KOMOJU for Salesforce B2C Commerce on Salesforce AppExchange, the World's Leading Enterprise Cloud Marketplace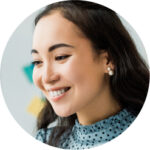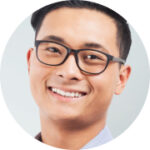 Grow your business on autopilot.
KOMOJU is your stress-free gateway to customers, opportunities and payments from all around the globe.
No contract. No long-term commitments.
No limits to your growth.