Grow faster with our partners
Want to get a store with a KOMOJU integration up and running quickly? Team up with one of our trusted technology partners to spend less time coding and more time growing.
Accept payments from all around the world with
KOMOJU's seamless integration.
Our partners are here for all your business needs
No sky-high startup costs. Get started quickly with all-in-one platforms with all the features you need to get started fast.
Easy to get started
Reliable, robust platforms
Set up a store in 1 hour
Less coding, more growing
Say goodbye to finding developers. Our partners' simple platforms make it easy to build and grow your store all by yourself.
Simple, plug-and-play tools
Rigorously tested user journeys
Intuitive tools and features
Our partners have helped millions of businesses make over $200 billion USD around the world.
Work with international partners
Built-in translation tools
Our partners have launched stores in over 200 countries worldwide
Stay small and grow fast with integrated marketing, shipping and business analysis tools to help you expand quickly.
Built-in marketing tools to help you grow
Intuitive business analysis to improve efficiency
Handle your behind-the-scenes from one place
Join
0
+ global merchants
Join thousand of successful e-commerce store around the world using KOMOJU to expand to new regions.
Every year, we're working with more partners, powering more stores and helping you accept payments from new regions.
We're always teaming up with leaders in e-commerce to help more entrepreneurs like you accept international payments with ease.
Get your business off to a running start by partnering up with trusted ecommerce solutions and integrating KOMOJU at your checkout.
One of the most popular e-commerce platforms, Shopifyhas helped merchants in over 175 countries earn over $496 billion USD.
A customizable, open-source eCommerce platform built on WordPress, WooCommerce is one of the most trusted eCommerce platforms.
Adobe Commerce, powered by Magento, gives you access to global ecosystem of merchants, partners and developers to bring your store to life.
Launch, run and scale your online store with Wix's industry-leading eCommerce website builder.
The leading open-source ecommerce solution in Europe and Latin America, Prestashop is an easy-to-use, open source eCommerce solution.
Accept payments from anywhere.

Supercharge your business by giving your customers the freedom to choose how they pay, wherever they are in the world.
Expand your business to high-yield regions such as:
Japan
Europe
China
South Korea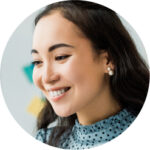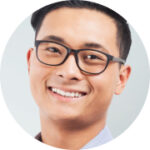 Grow your business on autopilot.
KOMOJU is your stress-free gateway to customers, opportunities and payments from all around the globe.
No contract. No long-term commitments.
No limits to your growth.