E-commerce platforms make setting up and running an e-commerce store simple. KOMOJU makes accepting payments from around the world simple.
Put them together and you have everything you need to take your store global.
Want to take your Shopify store global and sell to more customers? KOMOJU makes it simple to accept payments from around the world.
Want your Wix store to convert better or attract users from around the world? KOMOJU's Wix integration helps you do both.
Ready to expand your WooCommerce store to a global market? With KOMOJU, you can accept payments from customers all around the world.
Supercharge your Adobe Commerce store with a KOMOJU integration to grow your customer base all around the world.
With no monthly fees or setup fees (just like KOMOJU), Cafe24 gives you all the tools you need to stay on top of everything from marketing, logistics to setting up a social media shop. 
SHOPLINE has helped over 500,000 global brands. By integrating your SHOPLINE store, you can give your global customer base the freedom to pay the way they want to.
PrestaShop gives businesses of all sizes the power to create professional e-commerce easily. KOMOJU makes accepting payments from anywhere in the world simple. Together, they're everything you need to grow your business.
100M transactions in a month
Salesforce Commerce Cloud is a cloud-based e-commerce platform offering tools for merchandising, content management, and customer service. You can easily add new payment methods once you integrate KOMOJU cartridge into your store.
We've partnered with over 70 leaders in the e-commerce space to help more entrepreneurs like you accept global payments with ease.
Protect your store with world-class security.
Every KOMOJU e-commerce integration is built with the highest security standards to keep your store safe and secure. We're PCI-DSS compliant and equipped with state-of-the-art fraud protection.
Designed to help reduce abandoned carts and boost your conversion rate.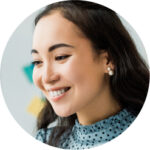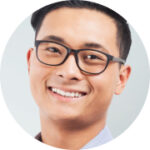 Grow your business on autopilot.
KOMOJU is your stress-free gateway to customers, opportunities and payments from all around the globe.
No contract. No long-term commitments.
No limits to your growth.