Accept South Korean payments
Enter South Korea's $1.6T e-commerce market in just a few clicks.
The South Korean e-commerce market is one of the fastest-growing in the world, with a predicted penetration rate of 83% by 2025. In just a few clicks with KOMOJU, your business can start accepting a huge range of SK's most popular payment methods straight from your checkout.
Set yourself up for success in the South Korean market by offering payment terms for popular local payment methods.
Expected growth
of e-comm market
Set yourself up for success in the South Korean market by offering payment terms for popular local payment methods.
Expected growth
of e-comm market
Get your passport to the South Korean market
By 2025, the South Korean e-commerce market will have over 42m users. Make your business market-ready and start accepting payments from all major South Korean and international payment methods with KOMOJU – the simplest way to accept international payments.
Get paid with local and international credit cards
Card penetration in South Korea means that the average person has 6.7 cards and card payments make up 70% of all transactions in South Korea.
In South Korea, there are two types of credit cards: local and international. International cards can be used both in South Korea and overseas.
Local credit cards can be used for domestic payments in South Korea only. KOMOJU supports all major local cards, including Samsung, Lotte, Hyundai, Hana, BC, NH, Shinhan, and KB.
Give your customers the freedom to use digital wallets
Mobile wallet payments are becoming the new mainstream payment method in South Korea, espeically among younger demographics, gradually displacing traditional payments. In fact, nearly two-thirds of South Koreans use mobile wallets at shops and online.
Offer carrier billing for faster checkouts
Carrier billing lets your customers checkout immediately by letting them add the cost of their transaction to their monthly phone carrier bill. All they need to do is verify their purchases using their PIN and they'll be able to check out without needing to enter their credit cards details.
Take advantage of prepaid wallet's popularity
Prepaid wallets are growing in popularity in South Korea, especially among younger demographics, with the market having grown at a compound annual growth rate of 9.3% between 2017-2021. From 2022-2026, the market is expected to ramp up to be worth US$33.27 billion by 2026.

Grow your business with the click of a button.
Need a hand getting set up? Our team is always there to help you navigate the challenges of expanding into new global markets.
GET STARTED for free
Your key to unlocking the South Korean e-commerce market
No subscriptions or sign up fees
We're here to help you grow your business, not charge monthly subscription models or hit you with hidden fees. That's why you'll only ever pay a fee to us when you get paid. The rest of the time, KOMOJU is completely free.
Get paid every week
No more waiting months to use your money. With KOMOJU, you'll get weekly payouts sent directly to your bank account so you can continue to invest in your business.
Open up a new world of payments
From letting your customers pay at a konbini to accepting payments in different currencies, KOMOJU is the only payment provider that lets you give your customers the freedom to pay however they choose.
Start accepting payments fast
No complicated onboarding. No coding headaches. Just enter your details, click a few buttons and you'll be ready to grow your business and accept payments from around the world in no time at all.
Grow your customer base
Because KOMOJU is always expanding and moving into new regions, you'll have access to previously untapped demographics and regions that can help you expand your customer base and grow your bottom line.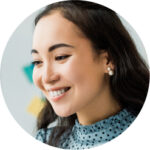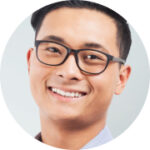 Grow your business on autopilot.
KOMOJU is your stress-free gateway to customers, opportunities and payments from all around the globe.
No contract. No long-term commitments.
No limits to your growth.