Grow your business in Japan – enter the worlds fourth largest e-commerce market.
With Japan being the world's third largest economy and the fourth largest e-commerce market, there's plently of opportunities to win big. Japan's e-commerce market is worth more than $140 billion and is growing in value at a rate of 9% a year.
Local payment methods - even without a local entity
To receive payments from your Japanese customers you don't need a local entity in Japan. You can start accepting Konbini, Bank Transfer, Paidy and other popular payment methods and grow your business in Japan today!
Konbini

(Convenience Stores)
Full English language support
Our global team of professionals is always there to help you navigate the challenges of expanding in Japan. We speak English and Japanese, but we might speak your native language as well – reach out to us!
Supercharge your business with KOMOJU.
No subscriptions or sign up fees
We're here to help you grow your business, not charge monthly subscription models or hit you with hidden fees. That's why you'll only ever pay a fee to us when you get paid. The rest of the time, KOMOJU is completely free.
Get paid every week
No more waiting months to use your money. With KOMOJU, you'll get weekly payouts sent directly to your bank account so you can continue to invest in your business.
Open up a new world of payments
From letting your customers pay at a konbini to accepting payments in different currencies, KOMOJU is the only payment provider that lets you give your customers the freedom to pay however they choose.
Start accepting payments fast
No complicated onboarding. No coding headaches. Just enter your details, click a few buttons and you'll be ready to grow your business and accept payments from around the world in no time at all.
Grow your customer base
Because KOMOJU is always expanding and moving into new regions, you'll have access to previously untapped demographics and regions that can help you expand your customer base and grow your bottom line.
Accept Japanese payment methods without any third-party integrations. Start immediately with the KOMOJU API or with our extensive integrations with Shopify, Wix, Woocommerce, Magento or Prestashop.
"With a simple integration, Degica helped us provide our Japanese players with the most popular payment methods."
Makis Savvides,
Director of Payments Wargaming Group Ltd
"KOMOJU provided us with simple APIs which we managed to utilize very quickly to launch our photobook app. Timely technical support in both English and Japanese was also very appreciated by our international team. "
Jamilla Iris Kay Ramirez,
Project Manager Vistaprint
"With KOMOJU we managed to provide all the requested payment methods for our very diverse clientelle. Without this, the new reservation system we had to implement due to COVID-19 wouldn't have worked."
Nakagawa,
Store Manager Suo-Ohsima OTera Cafe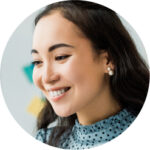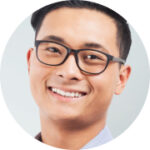 Grow your business on autopilot.
KOMOJU is your stress-free gateway to customers, opportunities and payments from all around the globe.
No contract. No long-term commitments.
No limits to your growth.