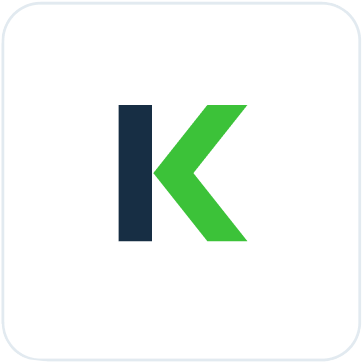 This article is brought to you by KOMOJU
We help businesses accept payments online.
China is the largest market for digital payment methods in the world. In 2020, there were more than 421 million digital payment users, a figure that increased further as the COVID-19 pandemic progressed. By 2021, China had over 900 million people using mobile payments.
The sheer size of the Chinese digital payment market makes it an attractive playground for e-commerce site owners, hence, paving the way for many different payment options for customers in the region. Digital payments in China can be made through cards (debit and credit) and digital wallets (mobile or e-wallets).
Digital wallets dominate the Chinese digital payment market by a wide margin over cards that only had a 21% share in 2019 for e-commerce. Recent data indicates that 90% of these cards are debit cards. An online store owner who wishes to grow their business in China should think about offering convenient digital payment methods to Chinese customers.
In this article, we give an overview of the Chinese digital payment market. We also cover the major payment methods available in China today.
Chinese Payment Market Overview
Most common online payments by type in China as of March 2023 (Source: Statista)
The Chinese payment market is rapidly growing, with 903.6 million people, or 64% of the total population, using mobile payments in 2021. By the end of 2023, the total value of online payments in China is expected to reach $3.7 trillion, making it the global leader in digital payments. For reference, this is nearly double the size of the USA market, which was worth $1.8 trillion in the same year.
The People's Bank of China processed 275 billion electronic payment transactions in 2021, a 16.9% increase from 2020, and 151.22 billion mobile payment transactions, a year-on-year increase of 22.7%.
The outbreak of the COVID-19 pandemic has further accelerated the trend toward mobile payments, with Chinese residents paying 80% and 90% of their monthly expenditures in large cities and fourth- and fifth-tier cities, respectively, through mobile payment services. This comes out to an average of RMB 3,000 per month per resident.
In response to the pandemic, the Payment & Clearing Association of China (PCAC) encouraged mobile, QR, and online payments to lower the risk of infection, leading to a significant increase in payment transactions on major Chinese mobile payment platforms.
Mobile payment services are used everywhere in the country, from convenience stores to large shopping malls, for subway and flight tickets, and utility bills.
Online mobile payment has become the chief payment method for e-commerce sites, while offline payment methods, such as QR codes, facial recognition, and NFC, are widely used for small and high-frequency purchases, like convenience stores and restaurants. In 2021, WeChat Pay and Alipay accounted for 91% of all digital payments made in China.
To allow for improved financial supervision, the Ministry of Industry and Information Technology (MIIT) unveiled a 2021 policy to establish interoperability between all mobile payment platforms. The policy is aimed at opening the payment systems of the two industry leaders to state-owned China UnionPay's Cloud QuickPass.
Additionally, all three platforms have included the option to use China's digital currency, the e-RMB, since 2022, although consumer acceptance has been sluggish.
Credit Cards and Debit Cards
Chinese customers have access to both local and foreign payment cards. However, international digital payment providers are not widely used due to low trust for foreign brands. Instead, people rely on several local payment options for credit and debit cards.
Domestic use of China UnionPay credit cards has remained around 40% since 2013, with 746 million cards issued in 2019. Foreigners living in China can apply for Chinese credit cards, but not all banks allow it, and the application process typically requires a passport, residence/work permit, and proof of income/tax payments.
For Debit Cards, Union Pay is the major option. It is used by locals for a wide variety of transactions. Debit card users have to physically approve transactions through an ATM or payment machine using a "push payment" mechanism.
Major credit card brands in China
UnionPay is the market leader in the credit card segment in mainland China. The company was founded in 2002 and offers services in 180 countries around the world. UnionPay surpassed Visa and MasterCard to become the largest payment processor for debit and credit cards.
Transaction Rate: 2.6% per transaction
Visa is an American payment processor that commands the second-highest market share in the country in this segment as of 2022. It is accepted in all major cities, but payment charges may be higher depending on the bank.
Like Visa, MasterCard is a US-based company with a considerable market share in China, although Visa surpasses it by a small margin. As with Visa, MasterCard users have to pay a slightly higher fee for transactions compared to UnionPay cards.
AmEx cards are also available to customers in the region, although they are among the least popular options.
Digital wallets are some of the most popular options available for digital payments in China. They can be used at virtually any location and for a variety of purposes. In 2018, Digital wallets made up 54% of China's e-commerce transactions. Numerous apps allow digital payments in the country. The Chinese market is, however, dominated by a handful of big local names, followed by other smaller apps and wallets.
Popular Digital Wallet Brands in China
AliPay is the market leader of all Chinese digital wallets. With over 1.3B users, it holds 55% of the total digital wallet market share. The mobile payment platform is owned by Ant Group, an affiliate of Alibaba Group.
Alipay is used by many major Chinese e-commerce websites and has introduced different payment modes for physical goods and services. One of these payment methods includes escrow payments in which AliPay holds the funds in a special account until the receipt of goods is confirmed by a customer.
AliPay entered the US market in 2017, and the UK market two years later through partnerships with First Data and Barclaycard, respectively. AliPay is also active in several other markets across Asia and Europe and offers facial-recognition payment for offline transactions. AliPay supports up to 14 currencies for cross-border payments.
WeChat pay is the second most popular digital wallet in China with over 800 million users in mainland China and a market share of 38%. However, it has a very high penetration rate, which reached 92.7% in 2020.
WeChat Pay is associated with WeChat, China's largest social media platform. Developed by Tencent in 2013, it has evolved into a multimodal application that allows social networking.
Through a series of partnerships with banks and financial institutions, WeChat Pay users can also pay for investment products through the app. For local users, transaction fees are as low as 0.1% for RMB 10,000.
UnionPay is the largest card-issuing service in the country and has a significant share of the digital wallet space. Since its services are integrated with cards that are available locally and internationally, UnionPay is a popular service for mobile payments.
JDPay is a mobile payment platform owned by the B2C retail giant, JD. It was launched in 2014 to help customers pay at JD's clothing retail shops with mobile phones. The platform added apps to Android and IOS stores in 2016 and also expanded its services to include payments over WeChat.
Tenpay was launched in 2005 by Tencent. It was integrated with QQ, another popular Chinese social media and chatting app. Tenpay allowed secure online payments between its users, along with mobile top-ups. While it has been around longer than many of its competitors, it has been overshadowed by AliPay and WeChat Pay in recent years.
This is Apple's mobile payment platform. The main draw is to buy products from Apple's ecosystem. It does, however, require purchasing specific technical equipment to deploy. Apple Pay had 127 million MAUs in early 2022, which is dwarfed by the top digital wallets in China.
Like Apple Pay, Huawei Pay is another mobile wallet developed by a tech giant. It is technically similar and is also integrated with many Chinese banks. It utilizes NFC and QR code technology for electronic payments.
QR codes are an increasingly common way to make payments in the country. QR payments can be made in two ways. Customers can scan a seller's QR code to send a transaction amount later. Customers can also share their personal QR code with a seller who can deduct the required amount and confirm a transaction.
As we mentioned above, the Chinese government started to promote QR code adoption to facilitate online payments during the pandemic and improve competition between payment platforms. Then, in 2022, the People's Bank of China (PBOC) introduced new regulations prohibiting businesses from accepting money from customers using personal account-generated barcodes on mobile payment platforms like Alipay and WeChat Pay.
The regulations, which took effect on March 1, 2022, aim to clearly distinguish between personal and business transactions on the platforms to prevent financial crimes like cross-border gambling. The regulations also prohibit static individual barcodes from being used to make payments unless they are done in person. The move comes as regulators tighten restrictions on China's FinTech sector to minimize risks in the financial system.
For QR codes, this means tighter regulations and merchants will only be allowed to use specific government-approved QR codes to conduct transactions. Individuals using personal QR codes will be expected to provide their personal data for security purposes.
With nearly 80% of the population using digital payments, China is moving closer to a cashless society model with each passing day. However, in many small towns outside of major cities and tourist destinations, cash is accepted at almost every restaurant, retailer, and bank. Cash can be withdrawn at ATMs around the city but banks may charge varying rates. Not every ATM may accept every card, but these are the fastest ways to withdraw cash.
Money exchangers exist at airports to trade RMB for foreign currency, although the purchasing rates for local currency are expensive. Withdrawing cash at banks is also a time-consuming process.
Bank transfers are possible in China through SWIFT codes. Every major bank in China offers SWIFT transfers to other banks around the globe. China has strict anti-money laundering laws, which makes bank transfers reliable. These methods are mostly used for international payments. The transaction fee for bank transfers is high, and the funds are usually frozen for 3-4 days for investigation.
As China leads the way in digital payments and e-commerce, many investors are looking to tap into its market with their products and services. The Chinese market is especially attractive due to its sheer size which represents a massive growth opportunity for online businesses. This is true despite the country experiencing a recent slump in consumer spending.
On the other hand, China has successfully created its local digital ecosystem using innovative technologies and strict regulations. Local platforms like Alipay and WeChat Pay are trusted and widely used in the country. That means foreign brands and services will have to comply with local requirements if they want a piece of the pie in China.
Digital wallets are the most popular option for payments in China, but there are many other payment methods offered by merchants. Are you interested in entering the Chinese market? KOMOJU offers integrations with a large number of Chinese payment methods. With KOMOJU, you can quickly set up payment options for customers in China and grow your business faster.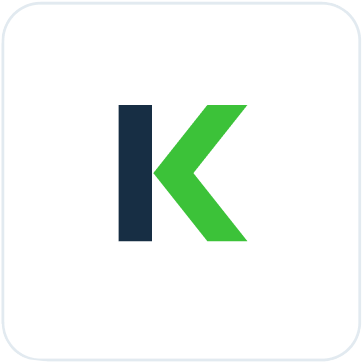 This article is brought to you by KOMOJU
We help businesses accept payments online.