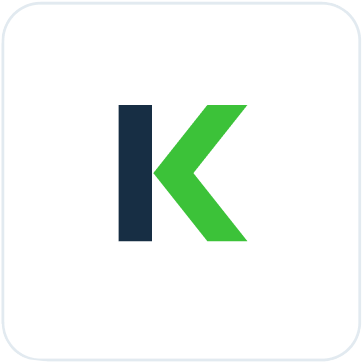 This article is brought to you by KOMOJU
We help businesses accept payments online.
If you own an e-commerce business, offering multiple payment solutions is a fundamental strategy to optimize customer experience. Online shoppers have varying preferences when it comes to payment, so providing a range of options, including credit and debit cards, digital wallets, and bank transfers, ensures that your customers can choose the method that suits them best.
A wider selection of payment methods also means that you can cater to a global audience. Different regions have different payment needs, and by accommodating them, you can tap into a broader international market and expand your customer base.
When it comes to Europe, big players such as Visa, Mastercard, and PayPal are highly popular and a safe bet. That said, local payment methods are also on the rise, so it's essential to familiarize yourself with these alternatives to be able to generate more sales and establish your position as a professional and reliable online business.
Overview of Online Payment Methods in Europe
According to the 2021 report by Statista, 27% of all e-commerce transactions in Europe were done with digital wallets, dethroning credit cards as the most popular online payment method (25%). Debit cards and bank transfers follow with 17% and 14% percent respectively, while buy-now-pay-later and direct debit solutions take up the lowest positions.
Europeans seem to favor digital wallets, with payment providers such as Sofort and Paysafecard being in demand across the continent. However, each country also has its own preferred local payment systems. For instance, Bancontact is a popular payment option in Belgium, EPS is favored in Austria, and Blik is frequently used in Poland.
Most Popular Payment Methods in Europe
To help you get started, we've made a summary of the most popular payment methods in Europe, offering insights into each country's local payment culture.
According to Statista, PayPal (and similar digital wallets, such as Google Pay and Apple Pay) became the prevalent online payment option in Germany in 2021. Online shoppers appreciate the added layer of security that PayPal provides, as it shields their financial information from being shared directly with the merchant. Additionally, PayPal's extensive acceptance among e-commerce websites and its international presence makes it a versatile choice for both domestic and cross-border online transactions in Germany.
When it comes to local payment methods, Giropay is particularly favored by German consumers due to its widespread availability. Giropay has integrated with over 1,500 German banks, which makes it an attractive option for e-commerce businesses looking to cater to the local market.
Another popular payment option is Sofort, now part of Klarna and rebranded as Pay Now. It allows customers to make secure online payments directly from their bank accounts without the need for a separate registration or wallet.
Though debit cards are dominating the UK online payment market, digital wallets, with PayPal leading the way, are still highly popular. Mobile payment solutions like Apple Pay, Google Pay, and Samsung Pay are also gaining traction, offering added convenience for consumers who prefer to make quick and secure payments via their smartphones.
Another payment system that is quickly gaining popularity in the UK is Open Banking. This innovative method offers consumers greater control and flexibility over their finances, allowing them to access a wider range of financial services and make payments more efficiently.
Similar to the UK, bank card payments make up the majority of online sales in France. Specifically, Carte Bancaire, often referred to as the CB card, is the dominant payment method for online transactions in France. It is a domestic debit and credit card system that operates on the Visa and Mastercard networks, offering a high level of security and convenience.
Aside from debit/credit cards, digital wallets like PayPal also enjoy significant popularity in France and have been on a steady rise since 2012, according to Statista.
Though the Netherlands has a diverse digital payment landscape, the Dutch prefer local payment options over traditional bank card payments like Visa and Mastercard.
iDEAL is the dominant online payment method in the Netherlands. Developed by Dutch banks, iDEAL allows consumers to make secure and direct payments from their bank accounts to online merchants.
Since its launch in 2005, iDEAL has been consistently growing in popularity. The company's market share of online payment methods reached 69% in 2020, outperforming the competition.
According to Statista, the number of online shoppers in Belgium is expected to hit 9 million users by 2027. These figures make Belgium a lucrative market for any e-commerce business.
When it comes to preferred payment methods in Belgium, Bancontact reigns supreme. This online debit card payment method seamlessly integrates with Belgian banking systems. This makes it a key player in the country's online payment landscape.
While Bancontact holds a dominant position, credit and debit card payments, including those using international card networks like Visa and Mastercard, also have a presence in Belgium's online payment ecosystem.
In 2021, direct bank transfers were the most widely used payment option in Poland. That said, online payment methods like PayPal weren't far behind, with one in four respondents using it for purchases, according to the report. Polish people also favor domestic payment methods.
Przelewy24, often abbreviated as P24, is a highly popular online payment system in Poland. It offers various payment options, including traditional bank transfers and instant transfers, making it suitable for a wide range of online transactions. Its strong presence in the Polish market and seamless integration with e-commerce websites have made it a preferred choice for both consumers and merchants.
BLIK is another prominent payment method in Poland, known for its simplicity and speed. It is a mobile payment system that enables users to make payments, withdraw cash, and access various financial services through their smartphones. BLIK is widely adopted due to its convenience, especially for in-store and online purchases. It is supported by numerous banks in Poland, making it accessible to a broad user base.
Austria's online shopping behavior is somewhat specific, as the country tends to use the e-commerce services offered by neighboring Germany more often than local methods, which results in a higher number of international sales.
Still, when it comes to payment options, the local payment system called EPS takes the lead. Austrian consumers appreciate the convenience of EPS, as it enables them to make payments without the need for credit cards or digital wallets.
Credit and debit card payments remain widely used for online transactions in Spain. However, bank transfers, particularly those facilitated through the Single Euro Payments Area (SEPA), are also becoming popular in Spain. In 2021, Spain's online banking penetration reached 65%, which shows the shoppers growing inclination towards this payment method.
SEPA bank transfers are often used for larger transactions or when customers prefer not to share their card details online. The convenience of SEPA transfers and their compatibility with Spanish banking systems make them a significant part of the country's online payment ecosystem.
The Portuguese government is highly invested in promoting online commerce by offering resources for small and medium-sized business owners to create and launch websites.
As far as digital payment methods go, Multibanco has a strong presence in the Portuguese market. Multibanco is trusted for its reliability and its extensive network of supported banks, making it accessible to the majority of Portuguese consumers. Its versatility extends beyond online payments, as it is also used for bill payments, ticket purchases, and other financial transactions.
Italy is a relatively new Ecommerce market. However, with a steady growth rate, and 40% of its Ecommerce revenue share going to foreign brands in 2022, the country has potential for cross-border Ecommerce.
When it comes to payment methods, Italians like variety. The first place goes to card payments (debit, credit, and prepaid) which collectively represent 40% of online transactions in Italy. Popular cards in Italy include Maestro, Visa, Mastercard, and Bancomat, with American Express gaining traction in popular tourist areas. Most of these cards fall under PostePay and CartaSi brand names.
Digital and mobile wallets are a close second and account for 38% of online purchases because they're quick and easy to use. PayPal is Italy's favorite brand by far, but a small percentage of Italians use Skrill, Amazon Pay, and Google Pay. Other noteworthy payment methods include bank transfers (if cards aren't accepted) and buy-now-pay-later options like Klarna. BNPL services are increasingly popular in Italy because they break expensive purchases into installments, making them more accessible.
The COVID-19 pandemic sparked a digital revolution and caused a significant increase in digital payments worldwide. In Europe specifically, 78% of adults now own bank accounts, and about three-quarters of adults use an account to make or receive a digital payment.
Digital wallets like PayPal and Klarna are convenient, user-friendly, and have robust buyer protection policies, which has contributed to their widespread adoption.
Open Banking also represents a groundbreaking approach to financial services, enabling consumers to securely share their financial data with authorized third-party providers. It has paved the way for bank-to-bank transfers, which are becoming increasingly prevalent in Europe's and particularly the UK's digital payments landscape.
Other European countries, such as Germany, favor SEPA Direct Debit, which stands for Single Euro Payments Area. This payment method allows customers to authorize merchants to withdraw funds directly from their bank accounts, making it a preferred choice for recurring payments such as subscriptions and utility bills. SEPA Direct Debit is highly trusted, as it is regulated by the European Union and provides strong consumer protection.
Additionally, buy-now-pay-later (BNPL) payment methods have gained popularity in Europe as a convenient way for consumers to make purchases and spread payments over time. Some of the European countries where BNPL options are used the most include the United Kingdom, Sweden, Germany, and the Netherlands. Services like Sofort and Afterpay are well-established in these regions, offering consumers the flexibility to buy products and pay for them in installments without interest, attracting a broad user base and reshaping the retail payment landscape across Europe.
Challenges and Opportunities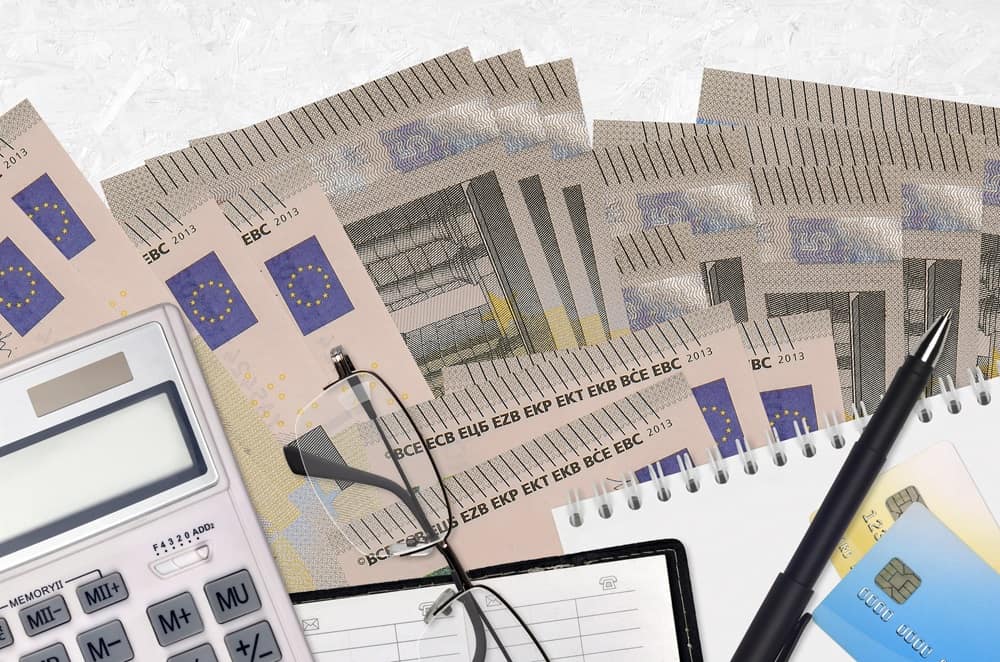 With such a diverse payment landscape, offering multiple payment methods is essential for e-commerce businesses for several compelling reasons.
Firstly, it enhances customer convenience and satisfaction. Recent studies clarify the need for a more convenient option of paying, as, for instance, 17% of UK-based consumers stress on the availability of different finance options as the most important factor, with 36% admitting they would shop again at a retailer offering it.
Secondly, a wider selection of payment methods offered can help reduce cart abandonment rates. Some customers may abandon their purchases if their preferred payment method is not available, leading to lost sales.
Finally, a variety of payment options enhances security by allowing customers to choose secure payment methods they trust, thereby fostering trust in the e-commerce platform. This approach can help reduce friction in the buying process and drive revenue growth for your e-commerce businesses.
However, there are also a few points to consider when integrating payment providers with your online store. As a merchant, you'll want to make sure that your customers' data is protected by choosing a payment provider that complies with regulations such as the General Data Protection Regulation (GDPR) and Payment Services Directive 2 (PSD2), which promote the security of online payments and safe communication between payment providers and banks.
Aside from privacy features, it's important to pay attention to the type and range of features your chosen payment provider offers. For instance, flexible refund and checkout options are vital for ensuring a smooth customer experience.
For your online business to attract more customers and boost sales, it's necessary to provide a wider selection of online payment methods to suit different needs and preferences. Europeans use a wide variety of payment methods, so offering the most popular payment solutions (which are often region-specific) can help you expand your reach and build trust among consumers.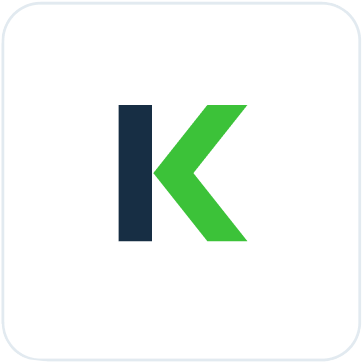 This article is brought to you by KOMOJU
We help businesses accept payments online.