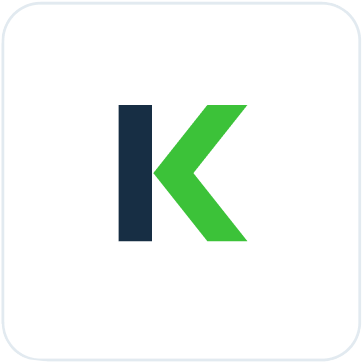 This article is brought to you by KOMOJU
We help businesses accept payments online.
South Korea is the sixth largest market for eCommerce, with a projected market volume of $116,581.0 million USD by 2027.
This means that they're an important consumer base to reach. But which payment methods do you offer to appeal to this valuable audience?
South Korea's real-time payment sector is quickly expanding, thanks to the country's tech-savvy populace and robust digital infrastructure. With a large proportion of the population relying on mobile devices, mobile payment options have grown in popularity.
Credit card firms such as Shinhan Card, KB Kookmin Card, and Samsung Card, and mobile payment services like KakaoPay and Naver Pay, are the main companies in the Korean payment industry. These services enable users to pay for a broad range of products and services, including online shopping, utility bills, and public transit.
Besides traditional payment methods, the Korean payment market has increasingly adopted brand-new technologies such as blockchain and cryptocurrency. The country has multiple cryptocurrency exchanges and has even considered the creation of a national digital currency.
Leading payment methods used for online shopping 2022. (Source: Statista)
Credit and Debit Card Penetration in South Korea
Credit and debit cards account for a major amount of in-store transactions in Asian countries, with credit cards being significantly more prevalent than debit cards. This isn't a surprise when you consider that South Korea is among the countries with the highest credit card adoption rates in APAC by 2021.
Although credit cards traditionally accounted for the bulk of retail payments in South Korea, digital wallet payment methods increased in popularity after the outbreak of COVID-19 and the demand for contactless transactions.
It's even anticipated that the use of mobile wallets will expand as Kakao, a South Korean digital wallet, continues to rapidly grow. But we'll discuss digital wallets in-depth below.
When it comes to eCommerce transactions, most South Koreans prefer to pay via credit card. Credit cards are used for 72% of all Internet transactions in South Korea.
In 2022, the value of credit card transactions in South Korea reached 988 trillion South Korean won, an increase from 886 trillion in 2021.
This shows that even though new and rising payment systems have begun to claim a sizable market share in the country, credit cards are far from obsolete.
Value of Credit Card Transactions in Trillion SKW. (Source: Statista)
Major Credit Card Brands in South Korea
In South Korea, Visa and Mastercard are the 2 most prominent credit card brands. As of December 2020, Visa and MasterCard occupied a respective 21.2 percent and 24.5 percent of the nation's credit card network market.
The rest of the South Korean payment market is divided between a diverse set of international and domestic payment providers.
South Korea has its own range of well-known credit card companies, including Shinhan, Kookmin, Lotte, the Industrial Bank of Korea, and many more.
Popular Digital Wallets in South Korea for Storing and Spending Money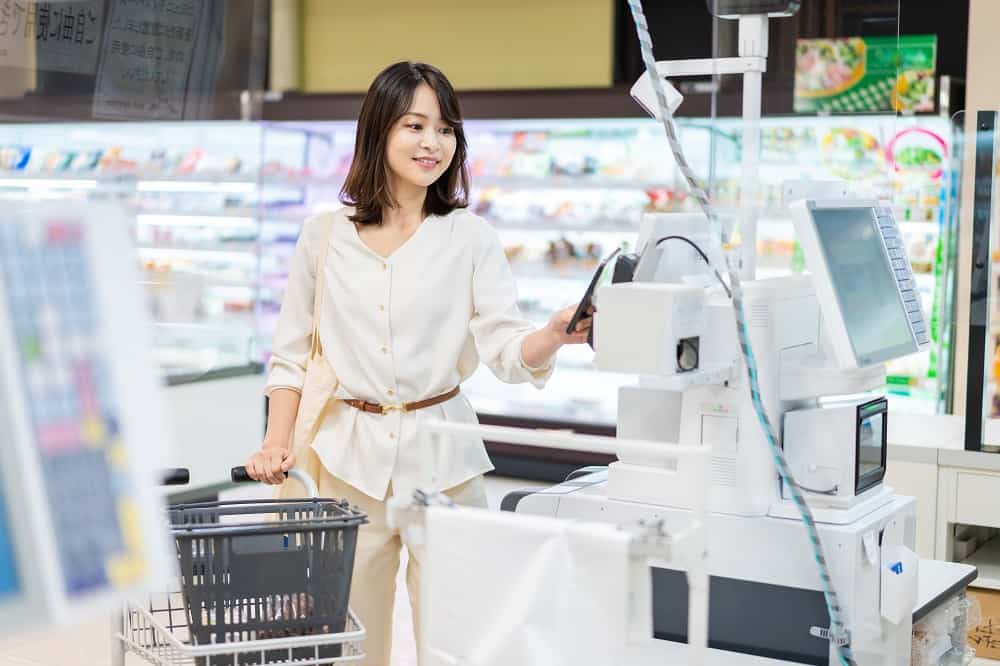 Digital wallets, also called e-wallets, allow consumers to buy products or services quickly and easily. Popular e-wallet payment services include KakaoPay, Toss, and Naver Pay.
Money is placed into a user's account using a variety of methods, such as by credit card or bank transfer.
This makes purchases safe and accessible. Online spending is more secure, bypassing the need to give out credit card information or bank numbers, and in-store spending is touchless and accessible.
Near-field communication (NFC) technology is used by all of these companies. This means that consumers just need to hold their phones close to a terminal to make a payment.
This feature alone made digital wallets very attractive during the pandemic when it was imperative to reduce contact.
Prominent Digital Wallets in South Korea
South Korea thrives off of modern, mobile payment systems, so it goes without saying that they have countless digital payment brands.
But which companies come out on top?
Naver Pay and KakaoPay are by far the most popular digital wallets, with 51% of consumers preferring Kakao and 30% preferring Naver. Massive online platform Naver operates Naver Pay, while the mobile messaging app Kakao operates KakaoPay. 
The other two most common digital wallets are Toss (15%) and Payco (4%).
All of these platforms are quickly expanding and are vying for Korean market dominance in the coming years.
Let's take a look at them in depth.
KakaoPay is a mobile wallet run by Kakao Corporation, one of South Korea's most prominent online platforms. It was launched in 2014 with integration with their messaging app, KakaoTalk, as a way to quickly and easily send money to a user's contacts
Since then, it has developed into a full-fledged online service that enables users to send money to businesses or people as well as pay bills on a regular basis. It has also expanded to become a mobile banking app and a debit card.
KakaoPay is also used for more than just payments, enabling users to manage their investments and debts.
It has a massive user base, with 36.5 million overall members and 20 million monthly active users. With South Korea's population of 51.78 million, this indicates that almost 70% of the populace has the app downloaded on their phones.
KakaoPay is a safe app that prioritizes the user's security. It ensures compliance with the Payment Card Industry Data Security Standard (PCI-DSS), and it uses several levels of encryption and authentication for every transaction.
Naver Pay is owned and operated by the Naver Corporation, a massive online platform that dominates the South Korean webspace.
The Naver Corporation first entered the digital wallet space with the payment platform Line Pay, which allowed its users to shop easily in Japan without exchanging currencies.
Naver Pay was introduced in 2021 as a payment option for Naver Shopping, a domestic eCommerce site, but is now widely used in over 97,000 stores both online and offline.
Naver Pay has many of the same features as KakaoPay, including online and offline shopping, the ability to send and receive money between users, quick payment via QR codes, and even cash-back programs.
In contrast to KakaoPay and Naver Pay, Toss isn't a subsidiary of a larger company. It's the product of Viva Republica Ltd., a mobile financial application development company.
Toss was founded to revolutionize the electronic payments sector, with an emphasis on mobile and online payments. The software offers over 40 financial services, including banking, loans, and, most importantly, mobile payments.
This app enables users to transfer money to others, pay bills, manage subscriptions, and make both online and offline payments. Toss also offers its own banking service to use in conjunction with the app, although it connects with most major Korean banks.
Viva Republica Ltd. claims that Toss currently has 21 million users.
PayCo is a digital wallet created by Nonghyup Bank, and even though it's the least-used digital wallet out of the four, it still holds a sizable market share.
It has 9.1% of the overall Korean market share and by offering it at checkout, you cover 93% of the preferred payment methods in Korea.
It's immensely popular online, but it's also usable in over 2.7 million offline stores.
Payco enables users to make online and offline purchases, as well as store coupons and discounts for third-party vendors. The app also makes it easy to monitor your purchase history and save up rewards points.
The application also has many partnerships with significant vendors, including Youtube, Samsung Pay, and T-money, a popular South Korean transportation company.
In South Korea, bank transfers and ATM operations are largely the same as elsewhere in the world. You simply create a bank account and proceed to remove funds from the ATM, or wire transfer through bank branches or apps.
A few of the most well-known banks in South Korea are KEB Hanna, Woori Bank, Shinhan Bank, and Kookmin Bank. Popular international banks include Citibank, HSBC, and Bank of America.
ATMs are one of the most common ways to obtain bank funds as they're widely available, even on weekends (when most physical banks are closed). You can find them at most locations, including convenience stores, hotels, post offices, and railway stations.
ATMs often accept foreign credit cards, too.
As well as credit and debit cards are popular payment methods in South Korea, global credit cards may only be accepted at select locations, such as large hotels and businesses. Smaller retailers and restaurants may have difficulty processing foreign credit cards.
Virtual Accounts in Korea
A virtual account is a type of bank account that is not associated with a physical bank account number or card. It is typically used for specific purposes such as managing funds for a particular project or tracking expenses for a business unit.
Virtual accounts allow organizations to segregate funds, manage payments, and reconcile transactions more efficiently. They are also useful for fraud prevention as they can be set up to limit the types of transactions that can be performed and the amount of money that can be spent.
These accounts are often created and managed through online banking platforms, and they can be set up to automatically distribute funds to designated physical accounts or to other virtual accounts.
Virtual accounts in South Korea offer many advantages. They provide greater security as users do not need to disclose their actual bank account details when making payments or transactions. They also allow users to manage their finances effectively and efficiently as they can track their spending and set limits on their account balances.
Virtual accounts are a popular payment option in South Korea. They are commonly used for online shopping, paying bills, and transferring funds. Organizations such as health insurers, credit card issuers, shopping malls, and department stores use them, as well as government-run organizations like schools and universities.
Businesses that receive frequent electronic payments benefit from having a company virtual account. These systems allow businesses to create virtual accounts for various purposes such as receiving payments from customers, managing expenses, and segregating funds for different projects or departments.
Customers with virtual bank accounts can make payments through digital wallets, such as Toss or KakaoPay, boosting their overall popularity and efficiency.
South Korea has a highly developed e-commerce industry, and tech like digital wallets and virtual accounts help it grow every day.
The South Korean payment market is highly advanced and focused on the future, quickly adopting efficient virtual accounts and contactless digital wallets.
South Korean customers are moving quickly into the future and they expect businesses to stay ahead of the curve.
It's in your best interest to offer a variety of payment options for South Korean customers, including KakaoPay and Naver Pay – but don't forget the classic options, like credit and debit cards.
To learn more, check out our page on South Korean payment methods.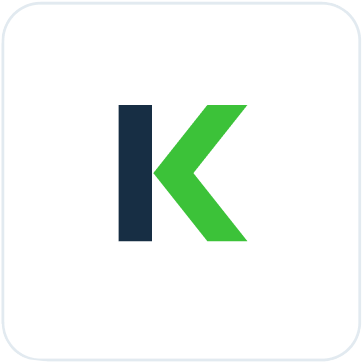 This article is brought to you by KOMOJU
We help businesses accept payments online.