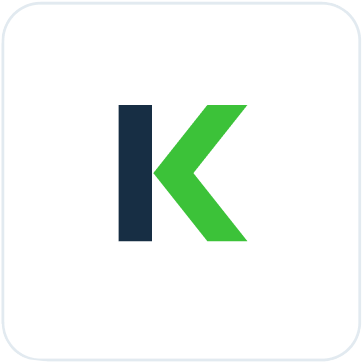 This article is brought to you by KOMOJU
We help businesses accept payments online.
Southeast Asia has witnessed a significant shift towards digital payments in recent years, driven by factors such as widespread smartphone use and growing e-commerce marketing. Digital wallets and mobile payment apps have become integral to daily life across the region, allowing users to make transactions, pay bills, and even access financial services.
Platforms like GrabPay in Singapore and PayMaya in the Philippines have also gained traction, offering a range of services beyond just payments, such as cashless transportation and online shopping.
Though cash still plays a significant role in some areas, digital payment methods are becoming increasingly popular, making Southeast Asia an exciting and dynamic region in the fintech space.
Overview of Online Payment Methods in Southeast Asia
According to a 2021 survey conducted in Southeast Asia, 66% of the respondents in the Philippines chose cash on delivery as a preferred payment method for social commerce. By comparison, shoppers in Malaysia and Singapore favor digital wallets, as well as credit and debit cards.
Southeast Asia is still diverse in its payment preferences, but the young and tech-savvy population contributes significantly to the rapid growth of digital payments. If you're looking to tap into the Southeast Asian e-commerce market and expand your customer base, it's essential to get informed about the regional and country-specific payment systems.
Most Popular Payment Methods in Southeast Asia
We've gathered a list of the most popular payment options in Southeast Asia by country to help you get started. Take a look at these local payment preferences.
While many Filipinos still prefer cash for everyday transactions, digital wallets like GCash and PayMaya are gaining popularity, allowing users to make payments through their smartphones. These mobile wallet providers also actively promote financial inclusion by enabling unbanked and underbanked Filipinos to participate in the digital economy.
Another commonly used payment method in the Philippines is credit and debit cards. Major international card networks like Visa and MasterCard are widely accepted at retail outlets and online merchants. Additionally, traditional bank transfers and over-the-counter payments at banks and payment centers remain prevalent for various transactions.
DragonPay is another reputable online payment gateway in the Philippines. While it may not have been as prominent as GCash, DragonPay has its niche in the market. It offers a convenient and secure way for consumers to make online payments for various transactions, including e-commerce purchases and bills.
Thailand is also characterized by a mix of traditional and modern payment methods. In addition to credit and debit cards, digital wallets and payment apps are becoming popular payment options.
For instance, services like PromptPay, which allow users to link their bank accounts and make instant payments using mobile numbers or National ID numbers, gained traction for both peer-to-peer and online merchant payments. Additionally, international digital wallet providers like PayPal are widely accepted by various online businesses, enabling users to make secure and convenient cross-border transactions.
When it comes to digital payments, online banking transfers done via payment systems such as FPX are a convenient option for many Malaysians. Major banks offer secure online banking services to facilitate these transactions, making online banking a popular payment method.
Additionally, e-wallets are on the rise in Malaysia. Services like GrabPay, Boost, and Touch 'n Go eWallet are frequently used by consumers for a variety of transactions, including shopping, dining, transportation, and bill payments. These e-wallets often partner with retailers and offer promotions to incentivize their use, contributing to their popularity among shoppers.
Singapore is well-versed in digital payments, with e-wallets and mobile apps being the predominant payment methods among shoppers. Services like GrabPay, PayLah!, and Singtel Dash offer users the ability to make mobile payments, send money to friends and family, pay bills, and even use QR codes for transactions.
Furthermore, these digital wallets are often integrated into various aspects of daily life, including transportation, dining, and retail, providing customers with a seamless and versatile payment experience.
Some of the most popular online payment methods in Indonesia are DOKU and OVO. These digital payment platforms gained widespread adoption due to their versatility and convenience. DOKU provides a range of electronic payment services to businesses and consumers. It can be used as a digital wallet and a payment gateway, but its capabilities go beyond payment processing. Indonesians use it to pay bills, purchase digital vouchers, and access other financial services.
Similarly, OVO provides a comprehensive digital wallet solution for various transactions, including retail payments, transportation, and even investments.
Both DOKU and OVO expanded their networks and formed partnerships with numerous merchants and businesses, making them integral to Indonesia's digital payment ecosystem.
One of India's dominant payment methods is the Unified Payments Interface (UPI), which enables users to make instant bank-to-bank transfers and payments through mobile apps. UPI-based apps like Google Pay and PhonePe are highly popular, allowing users to pay bills, shop online, and even make peer-to-peer transactions seamlessly.
Digital wallets are also widely used in India for online payments. Services like Paytm and Mobikwik provide users with the ability to store money, pay bills, book tickets, and shop online. These e-wallets also offer cashback rewards and discounts, which further contributes to their widespread adoption.
Southeast Asia is experiencing a rapid digital payment revolution. While cash is still prevalent in some areas, digital payment options are gaining momentum, with established companies expanding their services to include online payments.
For instance, GrabPay, offered by the Southeast Asian ride-sharing giant Grab, has gained immense popularity in the region. Initially used for booking rides, GrabPay has expanded its services to include payments for food delivery, shopping, and even financial services. Users can link their credit/debit cards or bank accounts to GrabPay, making it a convenient and widely accepted digital wallet across multiple Southeast Asian countries.
More examples include GoPay and OVO, which specialize in the Indonesian market. GoPay, backed by ride-hailing platform Gojek, and OVO, associated with the retail conglomerate Lippo Group, offer a range of services, from bill payments and mobile top-ups to online shopping.
While Alipay and WeChat Pay are not native to Southeast Asia, they have established a significant presence in the region. Alipay and WeChat Pay are commonly accepted by merchants in popular tourist destinations, enabling Chinese tourists to make seamless transactions. Their growing popularity has also led to increased adoption among locals and businesses in some Southeast Asian countries.
Mobile wallets are also quickly gaining traction across Southeast Asia. These digital payment solutions allow users to store funds and make payments, making them extremely convenient for everyday transactions.
It's important to mention QR code payments as well, which have become a ubiquitous feature in Southeast Asian cities. Merchants and consumers alike embraced QR code technology, making it easy to initiate transactions by scanning a code with a smartphone. This method streamlined the payment process for both online and offline purchases, contributing to the growth of cashless transactions.
Financial Inclusion and Regulatory Changes
Another important factor that contributes to the ongoing digital transformation in Southeast Asia is digital financial inclusion. Namely, Many Southeast Asian countries launched initiatives to promote digital financial inclusion. These efforts aimed to bring banking and financial services to underserved populations, particularly in rural areas. Mobile banking and payment apps played a pivotal role in expanding access to financial services for unbanked and underbanked individuals.
Governments in the region also played a pivotal role in this shift, by introducing or updating regulations to oversee the digital payment sector. These regulations sought to ensure consumer protection, data security, and fair competition among payment providers.
Finally, as e-commerce and international trade flourished, cross-border digital payments gained importance. Consumers and businesses in Southeast Asia increasingly rely on digital payment solutions for international transactions, including cross-border remittances and purchases from global e-commerce platforms.
For instance, in 2021, Singapore and Thailand created a joint real-time payment system, which aims to facilitate cross-border transfers, making them faster and cheaper. This combined system enables users of PayNow in Singapore and PromptPay in Thailand to send money daily from Singapore to Thailand or vice versa by using their mobile phone numbers.
Challenges and Opportunities
To sustain the digital transformation in Southeast Asia, collaboration between payment providers, financial institutions, and e-commerce platforms became common. These partnerships allowed for the integration of payment solutions into various services, offering consumers a seamless and integrated digital payment experience.
And while the regulatory changes that have been implemented so far aimed to strike a balance between fostering innovation and maintaining financial stability, the challenges remain.
The ASEAN policy brief, which was published in 2021, stated that the shift towards digital payments has the "potential to significantly reduce costs and speed up payments, as well as integrate the unbanked segments of society." That said, the brief also warned that "advancements in financial innovation including payment systems bring risks to financial stability" and that "understanding of their implications on the financial system, including monetary policy, remains limited."
The ASEAN policy brief recommended several steps to improve the current state of digital payment systems and minimize the risks these innovations potentially pose to the countries' financial stability. The main points they covered include investing in digital infrastructure to prevent data breaches, using data from analytics to inform policy-making, and developing regulatory frameworks that ensure regional cooperation.
Countries in Southeast Asia are becoming increasingly more inclined toward digital payment methods, with regional and local payment systems gaining popularity among consumers. While this is an ongoing change and the challenges related to infrastructure and financial stability remain, Southeast Asia is becoming an attractive e-commerce market for merchants globally.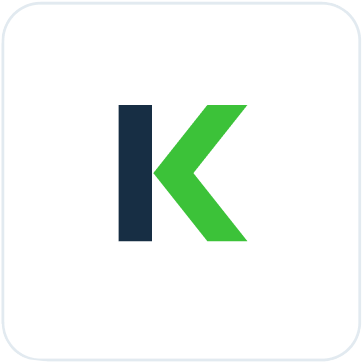 This article is brought to you by KOMOJU
We help businesses accept payments online.