Updated : December 15, 2021
Cross-Border Ecommerce: Guide to Selling Products Abroad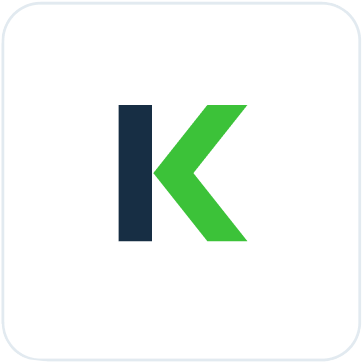 This article is brought to you by KOMOJU
We help businesses accept payments online.
Cross-border e-commerce can be a great way to boost sales, without significant R&D. It helps you venture into new markets effectively within a short period of time. If your business plateaus your domestic market, expanding it to new international markets can be a great way to continue growth.
International cross-border markets have untapped potential, with about 2.6 billion buyers worldwide, giving you access to a larger customer base. While cross-border e-commerce can be effective in boosting your sales, there are a number of aspects that you need to be aware of.
As you are expanding your business overseas, you need to be knowledgeable about store localization, shipping costs, foreign holidays, local customs, and foreign payments. In this post, we will walk you through the most basic aspects of cross-border e-commerce, giving you insights required to expand your business.   
What Is Cross-Border eCommerce?
Cross-border e-commerce is the process of trading goods, products, and services in an international market, outside your local market, via an online e-commerce marketplace. As a consumer, cross-border e-commerce would be the process of buying products from companies established in other countries.
As a merchant, you'll be participating in cross-border e-commerce every single time you sell some of your products to international customers. Cross-border eCommerce transactions are categorized into different groups; business-to-business (B2B), consumer-to-consumer (C2C), and business-to-consumer (B2C).
Here's a quick description of each:
Business-to-business (B2B): A business-to-business transaction takes place whenever a business sells certain merchandise or services to another business.
Business-to-consumer (B2C): A business-to-consumer transaction happens whenever a business sells its product to individual customers.
Consumer-to-consumer (C2C): A consumer-to-consumer transaction is an exchange between two individual consumers using a third-party business or platform
Why Sell Internationally?
Access To A Larger Customer Base
By expanding your business to international markets, you'll get access to a larger and more diversified customer base. A report by Grandview shows that the global cross-border eCommerce market was worth $719 billion in the previous year.
And with a steady compound annual growth rate of 25.8%, the global market is expected to grow to $5.5 trillion by 2030. While the market is fairly big, it will grow further since the number of e-commerce customers is increasing every year, giving you a chance to capitalize on different opportunities.
If you shift your attention to new markets in different countries, you'll notice that the cross-broader market is growing exponentially. Selling internationally is an effective way of gaining new customers and increasing your revenue.    
Since holidays such as Black Friday, Christmas, and New Year's fall between October and December, American eCommerce activities always peak towards the end of the year.
When you focus your marketing efforts in one country, you have to accept the seasons when business is simply slow.
Instead of waiting for a local peak season, businesses can leverage opportunities presented by holidays, traditions, and seasons in foreign countries.
For example, e-commerce slows down right after December in America, leading to a slow start to the year.
China, on the other hand, celebrates New Year's in late January and early February, depending on the Lunar calendar. During the Chinese New Year celebrations, Chinese e-commerce sales always increase.
Going further into the year, you can focus on Japan, which has a holiday similar to Valentine's Day called White Day, which is celebrated on March 14th. This can be a good opportunity for any eCommerce merchant who sells products that can be packaged into gifts, such as chocolates or flowers.
Your e-commerce strategy now continues from December, through January, February, and March.
You can also harness different seasons depending on the country.
For example, if you sell heavy, warm clothing, your sales may dip in the summer. To effectively sell your goods throughout the year, you need to target markets in the Southern and Northern hemispheres since seasons always vary in these two parts of the world.
While Winter runs from December to February in the Northern hemisphere, the Southern hemisphere experiences winter from June to August.
A keen global strategy ensures that your sales never have to slow down.
Cross-border e-commerce improves brand value through international brand awareness. As the brand value increases, customer perceptions change, making it easier for you to gain and retain more customers. This might happen when customers value your brand more than other brands in the market.
Not to mention, in many countries, Western products have an appeal that makes customers attracted to them. For instance, in China, consumers may prefer Western brands because of the quality provided by such brands. As a result, the brand awareness of various companies and businesses grows.
A report by Statista also indicates that the preference towards global brands varies from one country to the next. For example, 49% of consumers in Brazil prefer global brands to domestic brands.
Increasing brand awareness in countries where consumers prefer global products is quite easy, especially if you are doing it through the internet. 
In some instances, brand awareness in foreign countries attracts foreign investors who might be willing to invest in your business to get an equity stake in return. 
And after penetrating the Chinese market via different e-commerce marketplaces, Solid Gold was acquired by a Chinese investor.
While most businesses might not be looking for acquisition, this is a good indicator of how cross-border e-commerce can improve brand value by gaining the trust of international customers and investors.    
The more your brand becomes recognized, the easier it becomes for customers to differentiate it from other regular brands. As the brand equity improves, more customers will be willing to pay extra money for your products, increasing your overall revenue.
With the growth of digital marketing strategies, it's becoming easier to increase brand awareness in international markets. Nike is an example of a company that has been very successful in increasing its brand awareness via cross-border e-commerce. According to Statista, Nike's brand awareness in the UK is above 90%. 
In the last few years, Mitsubishi UFJ Financial Group has also been quite successful in improving its brand awareness in foreign countries. A case study by LinkedIn marketing solutions indicated that Mitsubishi UFJ Financial Group increased its awareness to potential customers in Singapore and Hong Kong by 16%. As a result, it got an engagement level of 27% after its brand started getting rather popular.
This is a clear indication of some of the positive effects of increasing the brand awareness of your business or company.  
Expanding your business to international markets makes it easier for you to offer new products, with high demand in foreign countries. Coca-Cola, for instance, offers unique drink flavors in certain countries. Since customers in foreign countries have different preferences and tastes, Coca-cola develops new flavors using ingredients that are popular in those countries.
While the demand for certain products might be low in your domestic e-commerce market, such products might be appealing to foreign customers, making it easier for you to diversify your product catalog through cross-border e-commerce.
By signing up for foreign e-commerce marketplaces, you'll be diversifying your sales channels. Most countries have domestic e-commerce marketplaces that might be more popular than foreign ones.
And through cross-border e-commerce, you can easily offer your products in different marketplaces, giving your customers different options to choose from. It also makes it possible for you to try out a new niche, with products similar to the ones that you are offering.
This strategy is called 'related diversification' and it can be easily implemented through cross-border e-commerce.  
For example, when Amazon was launched, it dealt with books, but it diversified to other types of multimedia in the late '90s before it turned to other commodities like electronics.   
Also, dipping your toes into international markets is an effective way of building an international business portfolio, focusing on foreign markets, with fast-growing economies.
Getting an insight into foreign markets helps you spread your assets in countries with different market dynamics, minimizing volatility and risks experienced in domestic markets. Since the currency rate keeps on fluctuating, spreading assets in foreign countries can be a way of cushioning your business against currency losses.
Most e-commerce companies also create subsidiaries while venturing into new markets to diversify their business portfolio. Nike is an example of an e-commerce giant with multiple subsidiaries in different countries. Examples of such subsidiaries include Nike Australia, Nike Japan, Nike Vietnam, and Nike Thailand.
Many subsidiaries operate as separate entities, cushioning the main company from losses that might be incurred while diversifying business portfolios.
Additionally, cross-border e-commerce diversifies your sources of revenue by bringing in income from multiple markets. Revenue diversification improves the financial stability of multiple e-commerce businesses.
If your domestic market is not as profitable as expected, you can turn to foreign markets to increase your revenue and profits. Also, if things go awry in one foreign market, you can still rely on other foreign markets.
How To Sell Products Internationally Online
With various e-commerce platforms in the market, selling internationally has never been easier! Examples of popular e-commerce platforms include Shopify, WooCommerce, Weebly, Opencart, Adobe Commerce, and Wix.
These e-commerce platforms feature tools that let you sell products from multiple channels. Once you get versatile with such platforms, you don't have to rely on a single channel to boost your sales — you can do massive sales through social media and retail stores, too.
Since you'll be expanding your business to new markets, you need an e-commerce platform with superb shipping functionalities. A cross-border e-commerce shop should run on a platform that is quite effective in automating and tracking international shipments. You also need an e-commerce platform that automatically calculates shipping costs, depending on a customer's physical address.  
Other e-commerce functionalities that might come in handy include inventory management, customer management, and product management.
If you are looking for a readily available market where you can sell your products or services, an online marketplace might be a good option for you. The competition in marketplaces might be high, but you'll still get a share of the pie.
Some of the most popular e-commerce marketplaces in the global scene are; Amazon, Alibaba, and eBay. With that said, you should not overlook marketplaces established in foreign countries. They will still give you access to a large customer base. For instance, if your cross-border target market is Japan, Rakuten can be a suitable marketplace for you.
A large percentage of marketplaces are developed for general products, but other marketplaces have narrowed down their product niche.
Decathlon is an example of a niche marketplace, which deals with sportswear and sports gear. Or Manomano, a European marketplace specializing in home goods.
Apart from marketing and spreading brand awareness, social media can be used to sell products to international customers. Facebook and Instagram are examples of social media platforms with superb shopping features.
Instagram comes with multiple functionalities, suitable for creating a storefront that can be linked to your business account. Facebook is also a popular social media platform, which makes it easier for you to sell your products online.
Since Facebook is the parent company in charge of Instagram, you need to create a store using Facebook, and then connect it to Instagram.
Once you create a social media store, it becomes easier to target online shoppers in other countries, using ads.
Challenges of Cross-Border E-commerce
Payments and Currency Issues
Dealing with multiple currencies can be challenging for both merchants and buyers, especially in fast-paced markets with fluctuating exchange rates. Various factors such as inflation and exchange rates always come into the picture while dealing with multiple currencies. 
For starters, if cross-border products are sold in a foreign currency, potential customers might have a hard time trying to convert prices to their local currency due to currency volatility.
As a result, many online shoppers usually abandon their cart, after realizing that they need to pay in a foreign currency. A high cart abandonment rate translates to a lower buyer conversion rate, which reduces profit margins.
Moreover, high inflation and volatile foreign exchange rates can increase purchasing expenses.
Take, for instance, a situation where a customer makes a successful purchase using a foreign currency. They won't know the exact retail prices in their local currency until the transaction is finalized.
And even after that, online shoppers will be at the mercy of banks and financial institutions. Some card issuers and banks often impose expensive currency conversion fees on shoppers. Once shoppers are subjected to hefty currency conversion fees, they might think cross-border goods are overpriced.
To provide a seamless customer experience, you need to sell your goods and products in local currencies. And as a merchant, you'll experience some challenges while cushioning your customers from currency issues.
First, you'll come across unique alternative payment methods, which you might not be familiar with. While most foreign payment gateways are developed to seamlessly integrate with e-commerce stores, some markets are dominated by gateways that are not compatible with e-commerce stores.
Unless you find an expert who is good at linking less-compatible gateways to e-commerce stores, you'll just have to handle transactions using less popular methods.
One of the few methods of handling foreign payments is opening a bank account in a foreign country — a process known as local acquiring. However, setting up bank accounts in different countries can be a hectic and expensive process.
A lot of time goes into analyzing and selecting suitable foreign banks. On top of that, a business incurs various costs such as bank regulatory fees, currency conversion fees, and SWIFT fees.
Taxes and Legal Requirements
Each geographical region has its own set of legal requirements for regulating cross-border and domestic e-commerce. It's worthwhile to note that international legal frameworks are too broad to be studied within a short period of time.
The complexity and broadness of legal frameworks can increase the risk of failing to comply with legal requirements.
Of all the legal requirements, tax compliance is one of the most prioritized requirements in many countries.
Taxes imposed on foreign goods and products vary from one country to the next, affecting your profit margins. You are more likely to make less profit in countries that impose high excise and import duties on certain products. 
Multiple challenges may emerge as you are dispatching and shipping orders. First, you might have a hard time finding a reliable and affordable shipping organization for delivering goods to different countries.
Over the past few years, the price of all shipment services has been steadily increasing at a high rate — the highest increment was recorded in 2020. In 2022, the rates spiked by 4.9%.
This means that a lot of time and effort is usually invested in activities that steer merchants toward affordable shipment services. This involves comparing rates, asking for discounts, negotiating rates, and coming up with the necessary documents.
Once a business finds a reliable shipping provider, its efforts will be redirected to post-freight procurement. Due to the exponential growth of the e-commerce market, the global freight capacity (space required by transit goods) changes regularly. This affects the number of shipments that can be handled at any given period. 
It's also important to note that the demand for freight capacity increases during some months and seasons, when e-commerce activities start peaking. As the demand for freight capacity increases, it becomes more challenging to get enough freight space for your goods. This causes a ripple effect in the market, slowing down activities in the freight supply chain.  
The purchasing pattern of shoppers in foreign markets is often influenced by cultural differences in beliefs, customs, religions, and traditions. Products and goods that don't conform to the cultural norms of a foreign country may be avoided.
This challenge can be mitigated by taking the time to understand local customs and your own products. It might be worthwhile to hire a localization consultant to help advise you on which products to sell and which to hold back.
Identify The Countries To Target
With a compound annual growth rate of 7.5%, the cross-border e-commerce market in Japan is expected to hit $5.7 billion in the next 7 years. Thanks to multiple partnerships initiated by foreign and Japanese companies, Japan's cross-border market has been very welcoming to foreign companies.
Examples of companies that are working together include Walmart, a US retail store, and Rakuten, a Japanese marketplace.
In a country where consumption patterns are largely influenced by the middle class, business-to-consumer (B2C) e-commerce is the most popular cross-border model, making up 52% of the total cross-border revenue.
The top three slots in the cross-border product consumption list are dominated by furniture and home appliances, food, and personal care products. Other products that might do well in the Japanese cross-border market include electronics, fashionable goods, and toys. 
China is the largest e-commerce market globally, generating nearly 50% of the world's online purchases. In fact, the value of China's e-commerce transactions is estimated to be larger than the markets in France, Germany, Japan, the United Kingdom, and the United States combined.
Some of China's top e-commerce markets include:
Alibaba
Taobao
Tmall
com
Pinduoduo
China's obsession with the internet and mobile devices, combined with its shortage of physical retail stores in some smaller cities, makes it an ideal country to target.
Ranked amongst the fastest-growing cross-border e-commerce markets in the world, South Korea's cross-border market was valued at $4.5 billion in 2022.
A lot of this growth can be attributed to fair trade agreements, developed to streamline business activities between South Korea and foreign countries.
An example is the United States – Korea Free Trade Agreement, which favors cross-border e-commerce.
By exempting duty taxes on US goods retailing under $200, the fair trade agreement has created a strong economic link with the USA. On top of that, 41% of the products that are exported to South Korea are US products.   
While economic cross-border developments in Southeast Asia have been slow-going in the last ten years, the region has experienced a lot of e-commerce growth in the past two years, with a compound annual growth rate of 5.7%.
As a region with an upcoming cross-border e-commerce market, Southeast Asia has an abundance of untapped potential. The number of internet users is rapidly growing and more people are shopping online.
The leading cross-border e-commerce models are B2C and B2B, and the highest-demand industries are fashion and electronics.
The European cross-border market has a value of $186 billion dollars, and the majority of this revenue comes from Germany, UK, Netherlands, France, and Spain.
Cross-border e-commerce is common and successful in Europe. As an example, 25% of the UK's e-commerce market is made up of cross-border shoppers. Further, 22.8 million online shoppers in the UK made a cross-border purchase in 2020. 
Tips for Successfully Selling Online
1. Do Research to Find Markets Ideal for Your Products
It's always important to conduct thorough research before you jump into a new market. Look into business risks, opportunities, and customer preferences – get to know your customers and how they buy.
Start off by determining the most important market aspects that you need to study. A comprehensive market study covers customer needs, customer attitude, product demand and supply, competition, market penetration strategies, and potential risks.
Next, formulate a strategy for conducting your study, based on the two most popular methods — primary and secondary research.
Primary research involves collecting raw data from your target market via surveys and analyzing collected data until you get answers.
Secondary research involves collecting and analyzing pre-existing data. This could involve studies, government publications, and independent research.
2. Identify Limitations or Regulations That May Apply
While studies and documents may give you insight into foreign regulations, you can only do so much by yourself.
It's crucial to identify laws and regulations before you penetrate a new cross-border market.
We'd recommend looking for a legal consultant who has experience in the regulations of your target market. This mitigates non-compliance risks, which are some of the most costly issues any business faces.
A legal expert also helps you understand how regulations may affect your business operations, making it easier for you to understand multiple limitations.
3. Choose The Right Payment Method
When it comes to cross-border payments, the best move you can make is to look for a payment services provider (PSP) capable of processing cross-border transactions in different currencies.
A payment service provider operates as a global payment gateway for processing foreign transactions and transferring money from your buyer to your final account.
Opt for a payment service provider that is compatible with a variety of foreign payment options to broaden your market reach.
4. Streamline Shipping And Logistics
Shipping and logistics can be easily streamlined by automating processes such as reporting and documentation. This saves you valuable time and speeds up the entire shipping process.
We recommend finding software that automates documentation and data entry.
This type of software often also offers international tracking and options to prioritize your shipments through international customs.
Brand awareness is what alerts your audience to who you are and what you do – so it's essential.
Take the time to build an international brand awareness campaign, using culturally appropriate language and trends. This is an instance where you can use the research you gathered in tip number one.
It's also important to maintain brand consistency, so try to keep your message, brand voice, colors, and logo the same across all of your organization's mediums.
We recommend leveraging social media in particular to grab the attention of cross-border customers. Try running your ads on Facebook, Instagram, or Youtube to create an effective campaign.
6. Monitor and Analyze performance
An imperative step in any marketing strategy is to monitor and analyze your organization's performance.
Analyzing the performance of your business makes it easier for you to track your goals. To monitor business performance, you have to keep track of key performance indicators (KPIs) such as:
Customer acquisition rate
Customer retention rate
Conversion rate
Revenue growth.
You should analyze collected data on a regular basis. KPI analysis gives you insight into which processes need improvement and which you should focus on.
Cross-border e-commerce is a big step for any business, but it's more than worth it.
Expanding your business to new countries brings benefits like a larger customer base, demand all year round, and diversification.
Keep in mind the challenges of moving your business across borders, like differences in culture or dealing with foreign currencies.
We'd recommend getting the assistance of a trusted organization to help you convert currency, understand tax policies, and handle payment methods.
Contact Komoju if you want help entering international markets and handling foreign payments. We're ready and willing to give you a hand.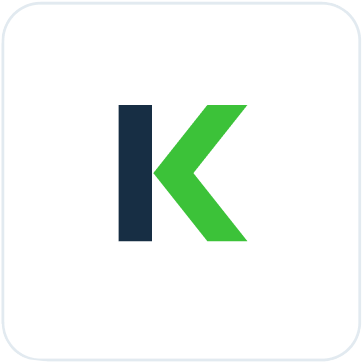 This article is brought to you by KOMOJU
We help businesses accept payments online.